Don't Forget to Purchase Your Pet First Aid Supplies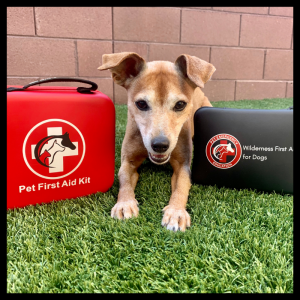 Everyone who shares their life with a pet should have basic first aid supplies always on hand.  We sell a variety of high quality pet first aid kits, bandages, respiratory masks, books and more to help save your pet in a time of need.  Keep your pet's first-aid items in your home or take them with you.
Now that you have learned about how to administer emergency first aid to the animals in your care you know the importance of having some first aid supplies in your possession.  Pet Emergency Education carries a line of pet first aid supplies that can be purchased through their website.  Certainly you do not have to purchase items from us, but we highly recommend you acquire the recommended supplies to be better prepared to care for your pet.
CLICK HERE to purchase pet first aid supplies
Would you like wallet cards to carry with you to show you are certified in any of our classes? Click on this link to purchase optional punch out card stock wallet cards.