Become a Pet First Aid Certification Training Center
Now available to AHA, ASHI or equivalent training centers, first responders and/or human CPR instructors
Offer Pet CPR and First Aid Certification classes as a Pet Emergency Academy Training Center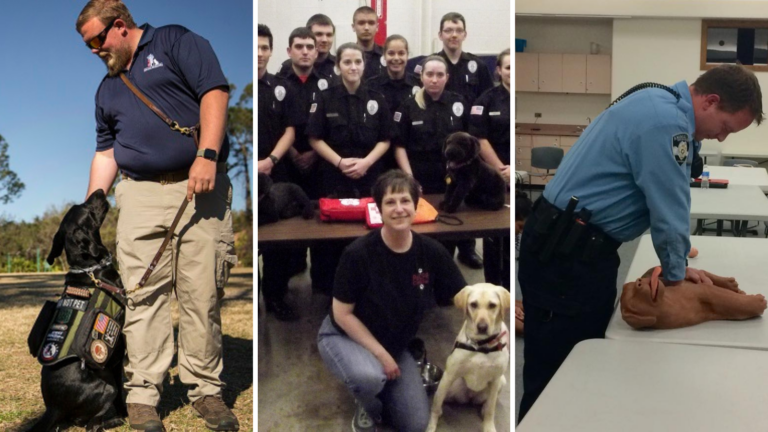 What the program is about
The Pet Emergency Academy, LLC Training Center Program provides training centers with the opportunity to have one or more of their staff trained to teach Pet Emergency Academy certification programs to their clients and community at a discounted rate.  By participating in this program, training centers can offer valuable training and industry-recognized certifications in pet emergency response to their class attendees similar to the American Heart Association and ASHI training center programs for human BLS and ALS. 
Who can become a training center
In addition, this program eliminates any potential conflicts of interest by compensating Instructors directly and instead charges training centers a discounted rate for each person who registers for one of their classes. This provision helps ensure that the training provided is unbiased and solely focused on teaching the skills necessary for effective animal emergency response.
Once the training center joins Pet Emergency Academy as part of their Affiliate Training Center program their staff will be enrolled in the complimentary Online Instructor's training. This program must be completed within 30 days of enrollment. Training centers and their Instructors must acquire the necessary teaching equipment and materials and/or purchase their Instructor's kit before they will be eligible to teach any classes to the community. The instructor training program is a virtual on demand training program that takes an average of 7-10 hours to complete, however, the program does not need to be completed all at once. Instructors must receive a passing grade on all quizzes and assessments to be eligible to teach Pet Emergency Academy programs.
For more information contact us at support@petemergencyacdemy.com or call 855-PET-CPR7.