Get Started
This course is currently closed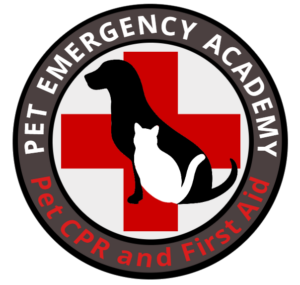 Join our exciting Pet First Aid class designed specifically for children ages 8-12 years old who love animals! In this engaging course, your child will embark on a journey to become a skilled and compassionate caregiver for their furry friends. Through assigned readings and video tutorials participants will gain a comprehensive understanding of how to care for pets in an emergency. Skills included in this training include wound care, burns, allergic reactions poisoning and CPR for pets. Our goal is to empower your child with the confidence and knowledge to respond effectively to emergencies, creating a safer and healthier environment for their beloved pets.       
Class Overview:
Introduction to Pet First Aid:
Learn the importance of pet first aid and how it helps keep our furry friends safe and healthy
Understand the role of a responsible pet owner and how to create a safe environment for pets
Safety Basics:
Discover the essentials of approaching and interacting with pets safely
Learn how to read basic pet body language and signals
Common Pet Injuries and Illnesses:
Identify common injuries and illnesses that pets may experience
Understand how to recognize signs of distress in pets
Course expires 30 days from date of purchase
Begin your course by clicking on the links below. The course flows in order so you must complete the previous section before you can move to the next section.  At the end of each topic you must click on the green button at the bottom right corner of the page. This will verify that you have completed that topic and give you credit in the grade book. You can monitor your progress in the course by the progress bar at the top of this page and also in the side bar. You can log in and out as many times as you like but must complete the course in 30 days from date of purchase.
_____________________________________________________
For technical support with your course, please contact 844-PET-CPR9 or support@petemergencyacademy.com
Please provide your name, order #, name of course you are enrolled in and a detailed description about the problem you are having. Our staff will reply within 48 hours.